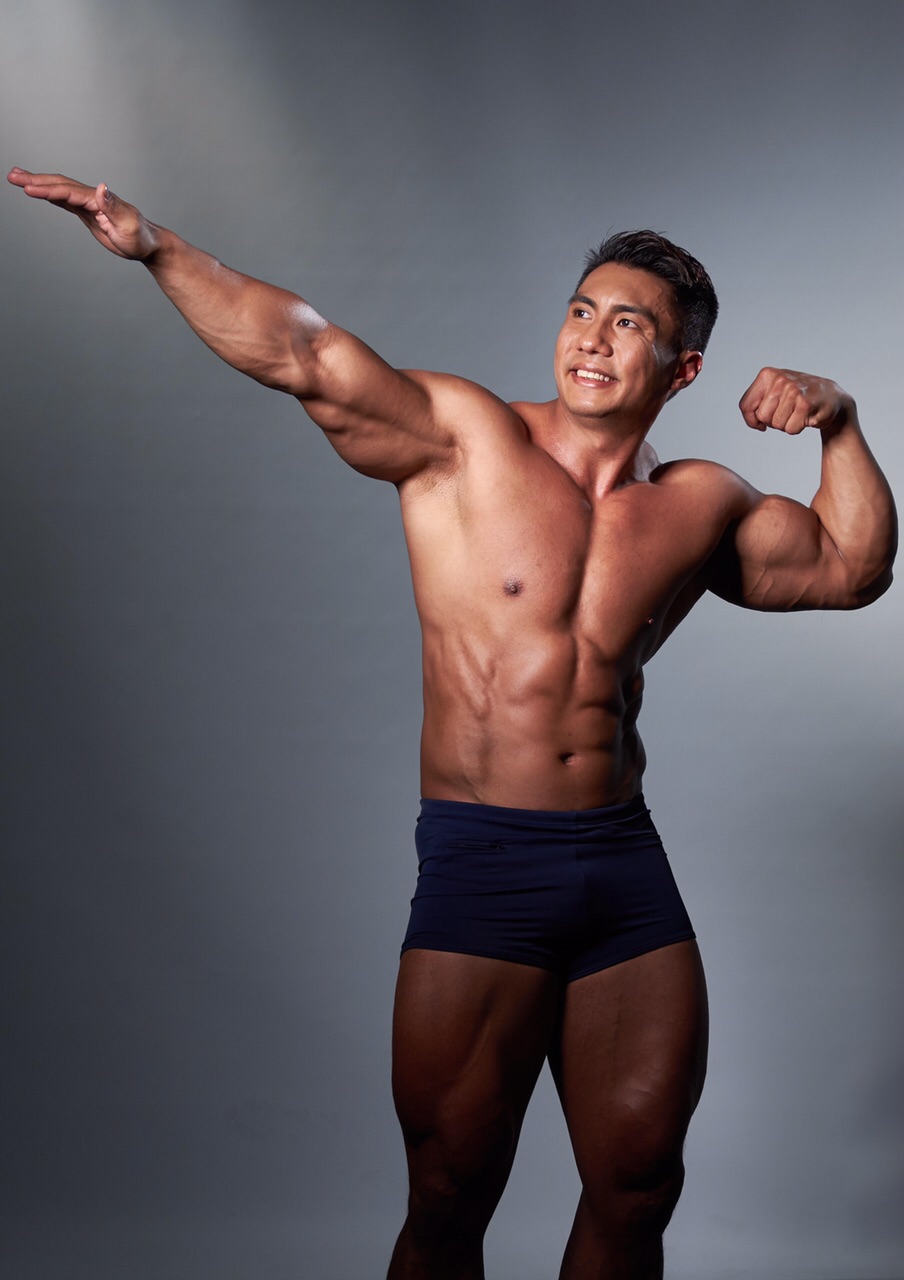 Faris is a eight time bodybuilding champion, Team Singapore Athlete Faris and a former Singapore Manhunt finalist. Commonly featured in media as a fitness expert, he has been in the fitness industry for 20 years now. He was also former fitness manager at both True Fitness as well as California Fitness at Bugis Junction.
Faris is a tried-and-proven trainer, highly sought-after in the industry, and known as someone who never fails to deliver results to his clients.
Many of Faris's clients have achieved their dream bodies and health/fitness goals after working with him. Some of his clients – who have high cholesterol, hypertension, diabetes etc – have improved their medical conditions after working with him. Those who were overweight/obese also had their BMIs brought down to the normal range after training with Faris.
Faris's vast knowledge in nutrition and training methods also makes personal training a great and worthwhile experience for his clients as he consistently brings training to another level beyond what his clients expect.
Faris also does kickboxing (Cardio Box) training to his clients, teaching them how to attack and defend with proper movements and technique. Research has shown that doing Cardio Box not only increases one's heart rate but is also a great core exercise using total body movements that has the ability to improve one's agility, mobility and fat-burning potential (as much as 1000 calories or more can be used up just by doing Cardio Box alone)!
As a Sport Therapist and Nutritionist, Faris also applies his knowledge on his injured clients and have successfully helped many of them in their rehabilitation for various sports injuries, such as ACL tears, slipped discs, neck injuries and many others.
Although his slots are often full, Faris always welcomes new clients – both as a form of motivation and challenge to himself.
As a side note, Faris is also a Team Singapore Athlete in Bodybuilding, having represented Singapore in the Asian Championships held in Hong Kong in 2008,  SEA games in 2014 and World Championship  2014 in India.
After his Manhunt pageant ended in 2006, and ever since his emergence in the bodybuilding scene in 2007, Faris has won numerous titles and achievements in the fields of fitness and bodybuilding.  
Faris is also a sponsored athlete for NUTRITION DEPOT.
(please visit www.nutritiondepot.com.sg and fill in discount code (FA121S) for additional 10% off retail price for all health supplements)
Faris has been featured On Channel 8 News, Shin Min Papers, Urban Male Magazine,Cleo, Today, TV Commercials & SG50 featured athlete.
Achievements
2014 June-Sea Games Bodybuilding Championship-3rd
Represents Singapore for World Championship 2014
Nationals Bodybuilding Competition 2011, Middleweight Category – 4th
Selected to represent Team Singapore in 2008 Asian Championship (Hong Kong)
Nationals Bodybuilding Competition 2008, Welterweight Category – 1st
 CDANS Strongman and Bodybuilding Challenge (Open Category) – 1st
NUS Muscle War Open Category – 2nd
2007 Classic Bodybuilding Contest 170cm above – 1st
Manhunt 2006 Finalist
Appeared in SG50 athlete and TV Commercials
Qualifications
Certified Fitness Leader (Master Trainer Level) – FISAF
Certified Fitness Trainer – ISSA
Certified Sports Nutritionist – ISSA
Certified Kickboxing Trainer (Padworks Certified) – IKF
Certified Sports Therapist – ISSA
Certified In CPR & Heartsavers
Specialist in Sports Nutrition
Exercise Theraphy
Performance Nutrition
Fight Class Instructor IKF
What Are You Waiting For…
Contact me now to book an appointment and for free consultation…