Testimonials From Clients
Client Testimonial 1
By Ira, Programme Executive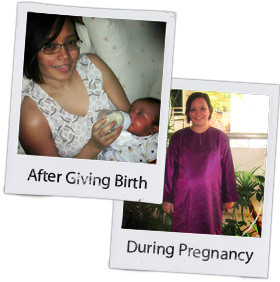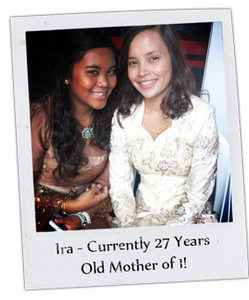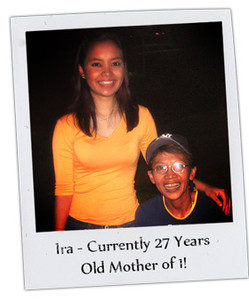 After my first pregnancy, I gained almost 10kg. I was depressed at not getting back to my usual figure.
So I sought up internet video training but wasn't getting enough motivation and resorted to personal training at Mega fitness centres.
I didn't get attention that I wanted as the trainers there have back-to-back clients and couldn't put more focus on me.
Results seem harder to get when you don't have attention of your trainers.
Tired of being push by their sales approach and lack of attention… I went to search for an experienced and proven proven trainer on the net. I came across NeedForFit.com and was trained by Master Trainer Faris.
A new chapter of my life begins. I lost 10kg in 8 weeks from the training and nutrition program.
I am now fitter, more toned and I am more aware what to eat from his nutritional advise.
Thank you Faris! For the attention, motivation and push throughout the whole transformation.
Ira
Program Executive
Client Testimonial 2
By Kamarruzaman A Aziz, Police Officer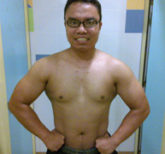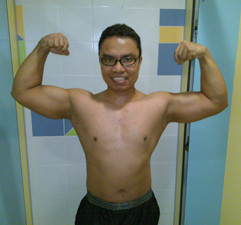 Before Photos Of Kamarruzaman – Prior To Training With Mohd Faris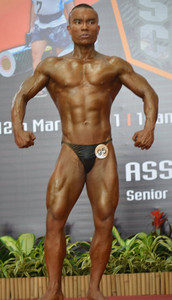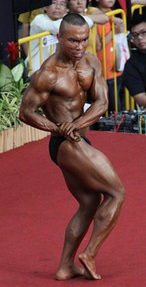 After Photos Of Kamarruzaman Personal Training Results From Working With Mohd Faris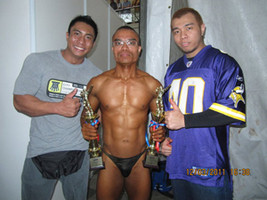 Photo of Trainer Mohd Faris With His Client
This letter is my personal recommendation for Faris.
Faris has been my personal trainer for on and a half years and he is a man of great integrity and great passion toward personal training. He is dedicated to his work and advised his clients according to the aim of his clients.
Furthermore, his passion in body building always helps us to serve to encourage his clients to strive hard during the training. he always cultivates positive mindset in his clients during the training especially when one needs to execute heavy weights.
In addition, he provides personal advise on the type of supplements that his clients should take in order to achieve one's specific goals. He always places his clients' interest in priority despite his own personal time for his body building career.
Besides being a joy training with Faris, he can be a friend who can joke with you during the training session and this ensures that the training is never a boring one. However, he can be strict with clients especially on the safety aspects of handling gym equipment. This is to ensure that his clients understand and remember the proper techniques and posture when using such equipment.
He will also plan ahead of the schedule and develop specific plans for the clients to achieve their goals. During my training with Faris, I saw a sufficient improvement in my strength and endurance which I never could have achieved when I was trained under other trainers.
Faris is an asset to you training regime if you are thinking of engaging a personal trainer and I highly recommend Faris for your PT program. He is an excellent motivator and would make a great asset to your training.
I recently completed in my first bodybuilding competition in the HomeTeamNS Bodybuilding Competition 2011. I started my contest diet at 70kg and with the help of Faris, I lost 8kg and got into the best shape of my life.. I manged to get 3rd placing in the Home Team Category and 4th placing in the Open Category.
I would like to thank Faris for all the help that he gave me during my contest prep. His knowledge an experience really helped ease off the pressure of being a first time competitor. I feel proud of what I've accomplished and it is amazing how far I have come from where I started.
Again, thanks Faris for your help with everything, it is greatly appreciated and you help make the whole experience a great one.
Cheers!
Kamarruzaman A Aziz
Police Officer
Fitness Client Testimonial 3
By Clarissa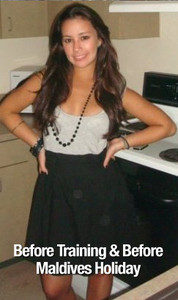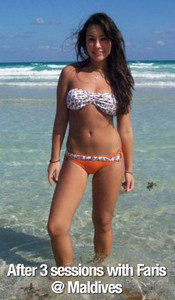 This testimonial is for Faris.
I was desperate on getting my body toned for my holidays at Maldives so I could put on my bikinis.
But it came to my dissatisfaction when I tried wearing my old bikini as it was tight, and my hips, thighs and tummy looked kind of fat.
So I tried running and working out at my condo gym.
After 2 weeks of trying, my efforts have diminished as no results seem to show.
Till one day I saw a trainer (Faris) training one of the residents.
I approached him for help regarding my issues and began training with him.
To my disbelief, after the 3rd session, I began to feel the firmness in my arms, thighs and abs.
not only have I reduced inches off my thighs and hips, my body now looks curvy and toned.
I would highly recommend any ladies out there who wished to go on beach holidays to engage Faris to transform a new you.
Fitness Client Testimonial 4
By Nurul, SQ Air Stewardess
Faris has been a real help to me in maintaining my hourglass figure.
Since I'm an air stewardess, I need to maintain a healthy BMI and also need to fit perfectly into my tight kebaya.
His training methods are the real reason behind my toned figure.
I have lost inches in my waist and hips, and my thighs are more toned and firm.
And most of all my buttocks and tummy are now more firm and hard.
Apart from that, he is also cute, handsome and humorous so that makes the whole training fun and you are always looking forward to it.
Nurul
SQ Air Stewardess
Fitness Client Testimonial 5
By Kin, Self-Employed/Businessman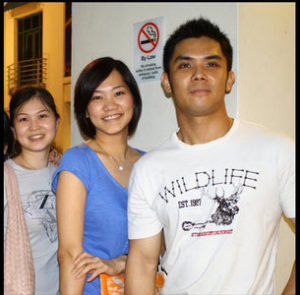 Before Photo Of Kin – Prior To Training With Mohd Faris.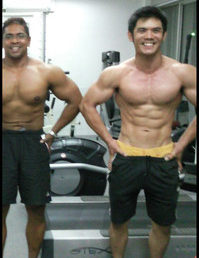 Results From Working With Mohd Faris.
I used to be a skinny guy weighing only 60kg.
No matter how much effort I out in the gym and all the supplements I purchased, there is still no results in me.
Till I met Faris in Toa Payoh Sports Council Gym training his clients.
I approached him for help and began training under Faris.
In just 12 weeks training under him, I have gained 10kg of solid muscle.
He advised me in everything that I needed to transform my body and I even managed to compete in a physique contest.
Thanks to Faris for the changes you made in my life. Not only he is a good trainer, he is also a good friend who listens.
I am now a very confident person because of the transformation he made in me.
Kin
Self-employed/businessman
What Are You Waiting For…
Contact me now to book an appointment and for free consultation…